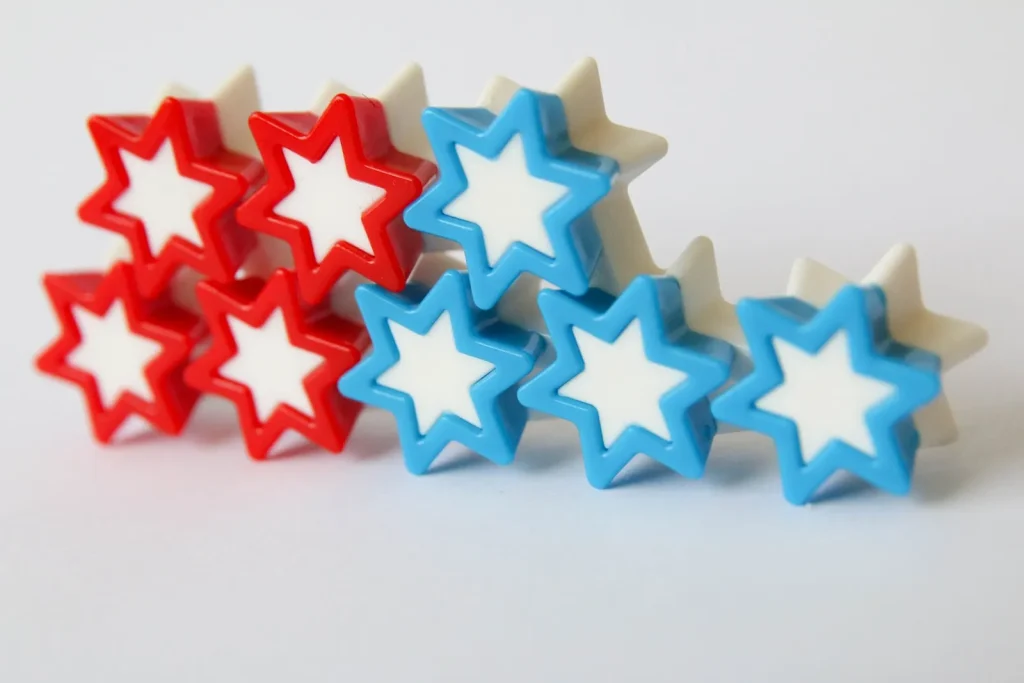 Healthcare Quality Measures | InTouch Medical Marketing
Introduction
In the ever-evolving landscape of healthcare, quality measurement is crucial. It provides the foundation for assessing the effectiveness, efficiency, and overall quality of care provided by health plans, medical groups, and provider practices. These quality measures help in evaluating the performance of healthcare organizations and ensuring that they deliver the best possible care to their members.
In this blog post, we will delve into the world of healthcare quality measures, focusing on HEDIS, STARS, CAHPS, and HOS measures. We'll explain what these acronyms stand for, why they matter to health plans, and how they can use them to improve the quality of care. So, let's embark on this journey to understand the significance of these measures in the healthcare industry.
What Are HEDIS, STARS, CAHPS, and HOS Measures?
Before we dive deeper into these quality measures, it's essential to understand what each acronym represents:
HEDIS (Healthcare Effectiveness Data and Information Set): HEDIS is a widely used set of performance measures in the managed care industry. Developed by the National Committee for Quality Assurance (NCQA), HEDIS evaluates the quality of care provided by health plans and measures various aspects, such as preventive care, chronic disease management, and member satisfaction.

STARS (The Medicare Star Rating System): STARS is a rating system developed by the Centers for Medicare & Medicaid Services (CMS) to assess the quality of Medicare Advantage (Part C) and Medicare Prescription Drug (Part D) plans. It assigns star ratings based on various performance measures, including clinical outcomes, member experience, and patient safety.

CAHPS (Consumer Assessment of Healthcare Providers and Systems): CAHPS is a program that assesses the experiences of healthcare consumers. It measures patient satisfaction and engagement with healthcare providers and systems. The CAHPS survey results help healthcare organizations improve their services and address the needs and preferences of their members.

HOS (Health Outcomes Survey): HOS is a CMS program that collects data on the health-related quality of life of Medicare beneficiaries. It assesses various aspects of health, functioning, and well-being. The HOS measures enable CMS to evaluate the impact of healthcare interventions on the quality of life for Medicare beneficiaries.
Why Do These Measures Matter?
Healthcare quality measures play a vital role in enhancing patient care and overall healthcare services. They matter for several reasons:
Performance Evaluation: These measures serve as a yardstick to assess the performance of health plans, medical groups, and providers. By analyzing data and performance scores, organizations can identify areas that require improvement.

Member Satisfaction: High-quality care leads to increased member satisfaction. By focusing on these measures, healthcare organizations can improve the patient experience and build trust with their members.

Outcome Improvement: Continuous measurement and assessment enable organizations to identify effective interventions and adjust their strategies accordingly. This results in better health outcomes for patients.

Informed Decision-Making: The data collected through these measures allows healthcare organizations to make informed decisions. It helps in resource allocation, process improvements, and care coordination.

Regulatory Compliance: Many of these measures are mandated by regulatory bodies. Meeting these requirements is essential for health plans to maintain compliance and eligibility for government programs like Medicare and Medicaid.
How Can Health Plans Use These Measures?
Now that we understand the significance of HEDIS, STARS, CAHPS, and HOS measures, let's explore how health plans can effectively utilize them to improve the quality of care:
Performance Analysis: Health plans should regularly analyze their performance on these measures. By identifying areas where they fall short, they can develop strategies to improve care quality.

Member Engagement: Engaging with members is vital. Health plans can use CAHPS results to understand what members value most and tailor their services to meet those preferences.

Outcome-Oriented Interventions: Using HEDIS and HOS measures, health plans can implement interventions that focus on improving specific health outcomes. These may include preventive care initiatives, chronic disease management, and wellness programs.

Process Enhancement: By monitoring their STARS ratings, health plans can identify gaps in patient safety and care coordination. Implementing streamlined processes can help in raising these scores.

Quality Improvement Initiatives: Health plans should establish quality improvement initiatives that align with these measures. These initiatives can address performance gaps and drive overall quality improvement.
In Conclusion
HEDIS, STARS, CAHPS, and HOS measures are fundamental to evaluating and enhancing the quality of care provided by health plans. By understanding the significance of these measures and using them effectively, health plans can deliver better care, improve patient satisfaction, and drive positive health outcomes. It's an ongoing journey toward providing the highest quality of care in the ever-evolving healthcare landscape. So, health plans, embrace these measures and pave the way for a healthier future for your members.
Have More Questions?
If you want to learn more about how these quality measures can benefit your health plan or if you need assistance in implementing strategies to improve your performance, feel free to reach out to us. We are here to help you decode the world of healthcare quality measures and navigate the path to delivering high-quality care.
Resources
For additional information on quality measures and healthcare quality improvement, you can explore the following external resources:
The Commonwealth Fund: The Commonwealth Fund provides valuable insights and research on healthcare quality measures, helping organizations improve healthcare delivery.
The Leapfrog Group: The Leapfrog Group focuses on patient safety and quality in healthcare, offering assessments and guidance for enhancing healthcare performance.

The Healthcare Effectiveness Data and Information Set (HEDIS): The National Committee for Quality Assurance (NCQA) offers information about HEDIS, a widely recognized set of healthcare performance measures.
Remember, understanding and utilizing these resources is vital for the continued enhancement of healthcare quality within your organization.